Plans to launch "Bonum Health Hubs" in Benzer Pharmacies
TAMPA, FL, Nov. 21, 2019 (GLOBE NEWSWIRE) — Trxade Group, Inc. (OTCQB: TRXD) ("Trxade" or the "Company"), an integrated pharma supply chain and care platform, announced today its wholly-owned subsidiary, Bonum Health, has teamed up with Benzer Pharmacy, a Tampa Bay-based chain of independent retail pharmacies, to launch the "Bonum Health Hub". Benzer and Bonum Health have agreed for Bonum Health to place its Health Hubs in rural and urban areas where this type of care is hard to come by.
The Bonum Health Hub plans to provide the technology and capabilities to provide care for those patients that otherwise would not be able to afford primary or collaborative care. Due to the convenient placing of these health modules, the patient will have the luxury of having their prescriptions filled within the same pharmacy as the Bonum Health Hub, should they so choose. With the first placements being in Benzer Pharmacy, their "People First" philosophy ensures that patients being seen in the Bonum Health Hub will receive the best care possible throughout the entirety of their experience. Following the initial pilot of Benzer locations, the Company plans to expand such hubs into its network of over 11,000 independently registered pharmacies. Leveraging the Company's relationship with these networks of pharmacies, the Company anticipates that Bonum Health will rapidly gain a market share in the retail clinic space.
Benzer Pharmacy President, Alpesh Patel said, "We value the patients and the communities we serve. This new milestone will not only encourage patients to take medical care into their own hands but will also allow uninsured patients to get the help they need for an affordable price, and from the convenience of a community pharmacy."
"We are excited to have Benzer Pharmacy on board for the initial Bonum Health Hub rollout. As of now, there are plans to have 100 Benzer Pharmacy locations providing collaborative care by end of 2020, with future plans for other Independent Pharmacies to join this endeavor", said Trxade Chief Executive Officer, Suren Ajjarapu.
About Bonum Health. Bonum Health is a digital health technology company, a wholly-owned subsidiary of Trxade, connecting patients to board-certified medical care at any time, and from anywhere by the Bonum Health mobile app and website portal or by visiting Bonum Health Hubs planned for select independent pharmacy locations. Bonum Health is a convenient and affordable alternative for patients needing non-emergency care without the inconvenience and expense of urgent care visits. To learn more, visit www.bonumhealth.com.
About Trxade Group, Inc. Headquartered in Tampa, Florida, Trxade Group, Inc. (OTCQB: TRXD) is an integrated drug procurement, delivery and healthcare platform that enables price transparency and increased profit margins to healthcare buyers and sellers of pharmaceuticals, accessories and services. Founded in 2010, Trxade Group is comprised of three synergistic operating platforms; the Trxade B2B trading platform with 11,000 registered pharmacies, licensed virtual Wholesale and Mail Order Pharmacy capabilities including DelivMeds, as well as the newly acquired assets of Bonum Health. For additional information, please visit us at www.trxade.com, www.delivmeds.com, and www.bonumhealth.com.
Forward-Looking StatementsCertain statements in this press release, which are not historical facts, are forward-looking statements within the meaning of the Private Securities Litigation Reform Act of 1995. Our actual results, performance or achievements may differ materially from those expressed or implied by these forward-looking statements. In some cases, you can identify forward-looking statements by the use of words such as "may," "could," "expect," "intend," "plan," "seek," "anticipate," "believe," "estimate," "predict," "potential," "continue," "likely," "will," "would" and variations of these terms and similar expressions, or the negative of these terms or similar expressions. Such forward-looking statements are necessarily based upon estimates and assumptions that, while considered reasonable by us and our management, are inherently uncertain. We caution you not to place undue reliance on any forward-looking statements, which are made as of the date of this press release. We undertake no obligation to update publicly any of these forward-looking statements to reflect actual results, new information or future events, changes in assumptions or changes in other factors affecting forward-looking statements, except to the extent required by applicable laws. If we update one or more forward-looking statements, no inference should be drawn that we will make additional updates with respect to those or other forward-looking statements. Certain risks and uncertainties applicable to us and our operations are described in the "Risk Factors" sections of our most recent annual and quarterly reports and in other reports we have filed with the U.S. Securities and Exchange Commission. These reports are available at www.sec.gov.
Investors
Contact: Simonne Valdez
800-261-0281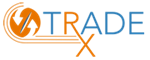 Trxade Group, Inc.
https://bonumhealth.com/wp-content/uploads/2021/12/1024x768-300x225.png
0
0
Shafaat
https://bonumhealth.com/wp-content/uploads/2021/12/1024x768-300x225.png
Shafaat
2019-11-21 20:32:21
2020-02-10 20:33:14
Trxade Group, Inc's wholly-owned Bonum Health Subsidiary Teams Up with Benzer Pharmacy